Embraer Phenom 100 & 300 Type ratings
Get your type rating and proficiency training (61.58) today!
We provide PIC/SIC ratings along with Recurrent training and FAR 61.58 certification
Jet Stream was founded to be a personal, one on on training center.  Our goal is to provide the best quality training, for less cost than the big guys, at your convenience.  We have been doing this for over 13 years and cater to our customers.
We pride ourselves on having the best team of professional instructors. Our instructors are jet pilots, that fly these planes every day. 
We have an examiner and instructors available and you do have a choice to go for one or more of our 5 Initial type ratings and Annual recurrent training programs.
More about Embraer Phenom Models
Embraer EMB-500 Phenom 100

Embraer EMB-505 Phenom 300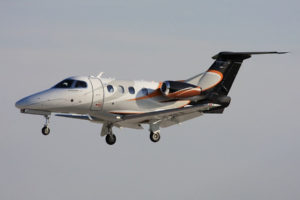 The Embraer EMB-500 Phenom 100 is a very light jet developed by Brazilian aircraft manufacturer Embraer, type certificate is EMB-500. The Phenom 100 has an oval fuselage with a 7.985 m³ (282 ft³) passenger cabin, a 1.47 m-high by 0.74 m-wide (4.5'x2.1') door and 1.2'x1' windows. Its unpressurized cargo hold is 1.56 m³ (54.9ft³). Its structural life is 28,000 flight cycles or 35,000 hours, and it is built of 20% composite materials.
It has capacity for four passengers in its normal configuration, but it can carry up to seven passengers with a single crew, with an optional side-facing seat and belted toilet.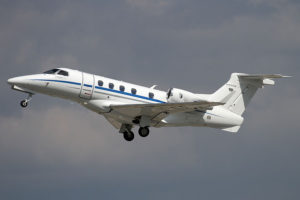 The Embraer EMB-505 Phenom 300 is a light jet aircraft developed by the Brazilian aerospace manufacturer Embraer. It can carry up to 11 occupants.
The Phenom 300 is a twin-engined cantilever monoplane with low-positioned, swept wings. It has a horizontal stabiliser in a T-tail configuration and a retractable tricycle landing gear. It has two rear-pylon-mounted Pratt & Whitney Canada PW535E turbofan engines. The enclosed cabin has room for nine passengers and a two-pilot crew; during single-pilot operation an additional passenger can be carried. Access to the cockpit and cabin is via an airstair on the left-hand side.
More Type Ratings we offer
We would like to hear from you!
We are located on the Chino Airport (KCNO).
7000 Merrill Ave
Chino, CA 91710